Wyatt
This gorgeous Boulonnais "bitch" was born and bred on a family farm in Gregory, Iowa, and if horses could talk, you'd sure know it! He'd sound racist. Like in that arrogant and flailing intellectual way too, where maybe he didn't always talk like one of those YouTubers who got divorced because of YouTube, but ended up there via internet forums about "testosterone drinks" and deep web cologne that makes cashiers respect you. The notion that there was an intellectual movement whose goal was to turn everything and everyone into Gregory, Iowa is surely something many horses would have wholeheartedly endorsed if they could speak, and perhaps they'd even be able to make a coherent argument for it. But they can't speak. And so God has been left to guess.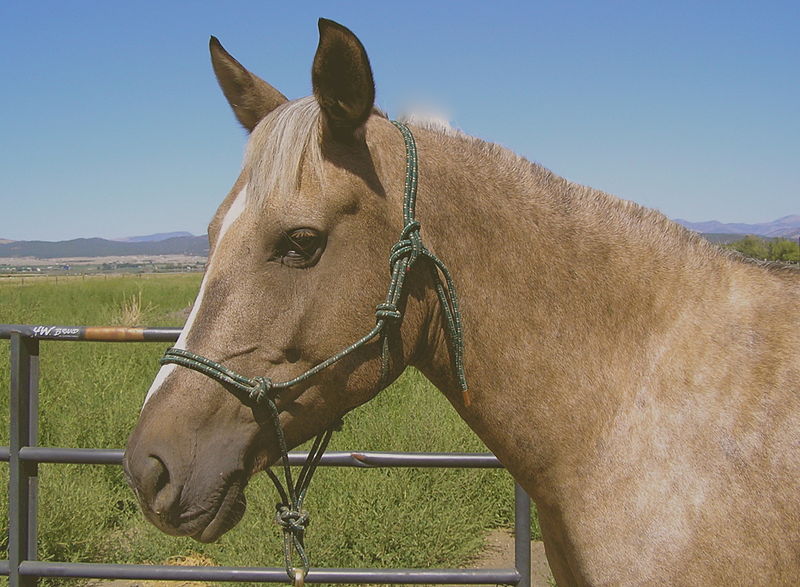 Mother's Only Son
There was no guessing when it came to the neverending heat torture of this three-time Kentucky Derby loser. This formerly orphaned Thoroughbred seemed bound for brimstone after he ran into that elementary school cafeteria and gobbled up the vast majority of a little boy, but shockingly that actually isn't what sealed his fate. It was, unequivocally, all that he represented: the dissolution of a dozen marriages, if not more; the life shattering rollercoaster ride that is a gambling addiction; the storms one must weather when he finds himself falling in love with a teammate and a friend and a horse all at once; eating that second whole child when he struggled to even reach knee on the first one. That'll do it.
Gideon's Gift
Following years spent on the competitive show horse circuit, and a second wind as a circus horse, with all of the things that are implied by that, this beautiful train wreck was purchased at the age of 10 and thrust into a role as mascot for a new foundation looking to turn childhood leukemia into the #1 cancer you wear on a shirt. Originally named Sunny, this arthritic stallion was rebranded Gideon's Gift, the gentle horse meant for a gentle boy gone too soon. He was the long, handsome face of a growing movement encouraging kids to say 'no' to leukemia, and 'yes' to Crystal Pepsi: "The Pepsi You Don't Fear." Except there was no Gideon. There was no leukemia. There was only a series of offshore bank accounts linking authorities back to the single greatest Ponzi scheme to ever befall the Finger Lakes region: Gideon's Grift.

Same Love
This saccharine mare represented everything hopeful and powerful about Generation Y, and she could eat another horse's pussy like it was a Granny Smith apple candied in horse pussy. This beautiful example of nature doing what so many of our moms want to brought a smile to dozens of faces over the years, which would seem like something God would want to happen, but apparently not.